Landscape CD case calendars
Rectangular Landscape jewel case calendars - There are 2 styles to choose from both designed to help with your planning and organisation. The first calendar has a large space on the right hand side to write any notes you may have. The second is printed with the previous and next month calendar plus space for notes. There is also a larger space at the bottom for your marketing. You could have your logo, contact details and some information about your company or the products you supply (as the examples below). Each calendar can be printed with 13 or 14 inserts.
Please email us at cdcalendars@royalegraphics.co.uk and we will gladly provide you with a quotation for these landscape calendars. These calendars are supplied with landscape cases and are delivered free to 1 UK Mainland address.
Insert Size: 184mm x 107mm (supplied in a Rectangular Case)
Style 1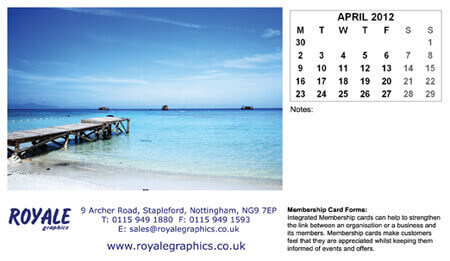 Style 2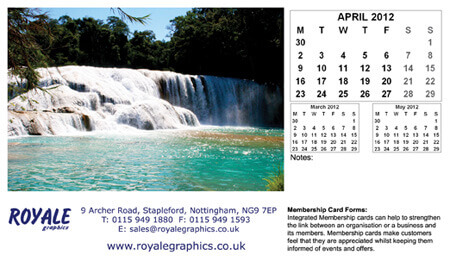 Just follow the instructions on the 'How to Order page' which you will find here